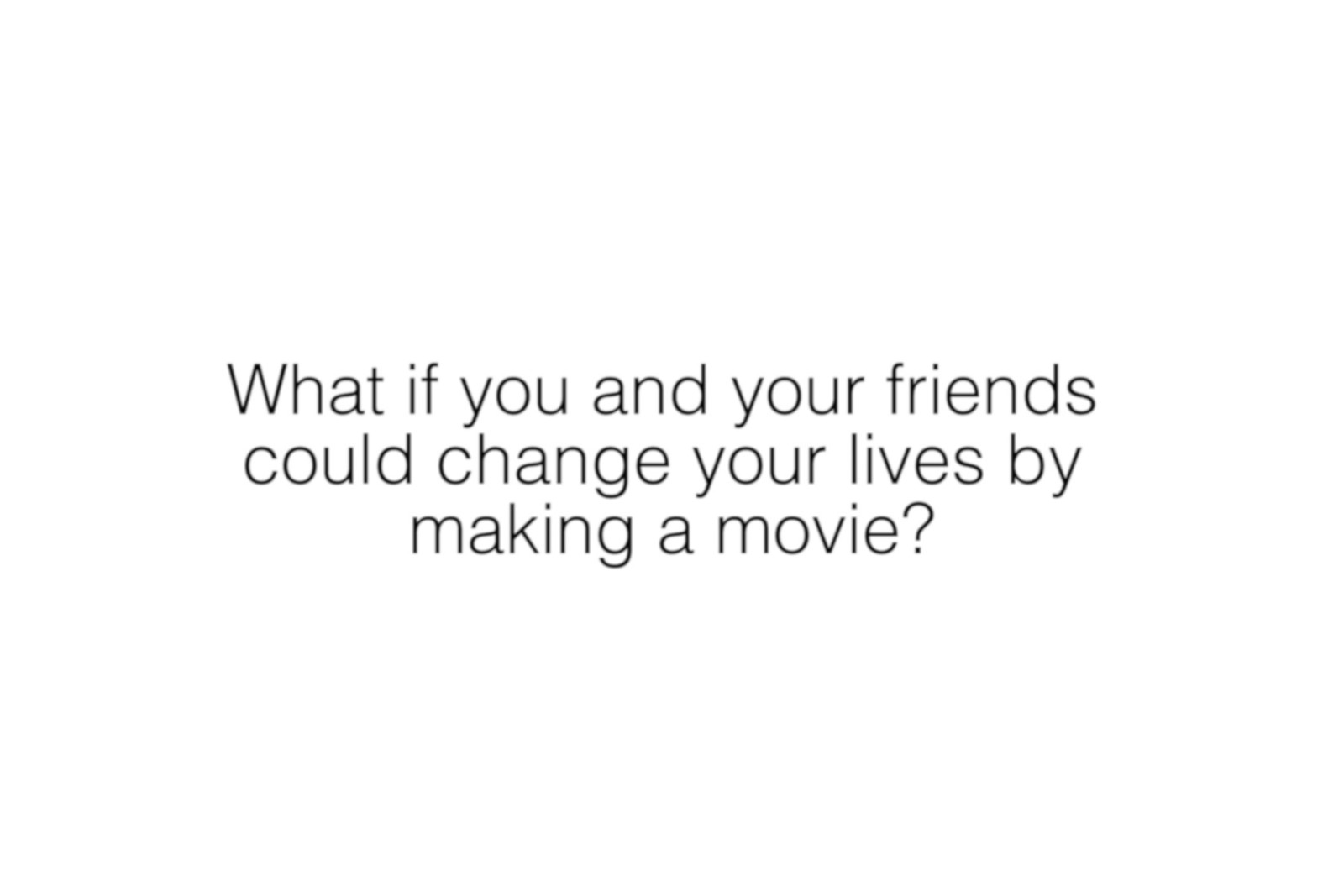 What Is Interpretations?
Interpretations is a 3-minute short film contest where filmmakers use the same lines...
"So here is what happened "
"Let me see"
"it's about that time"
"What's my option?"
Contestants have a chance to direct and co-produce your full project with Snake Nation at the GSU under the mentorship of a US film producer.
Contestants have a chance to direct and co-produce their film with Snake Nation, YOMYOMF Foundation and the Cape Town International Film Market and Festival at the Georgia State University Creative Media Industries Institute in Atlanta, GA under the mentorship of industry professionals.

Top 3 finalist will have the opportunity to meet with film investors and network with mentors.

Invitation to film makers vision and pitching workshops.
What Is Interpretations?
This year Snake Nation in partnership with YOMYOMF Foundation and the Cape Town International Film Market and Festival will be hosting Interpretations' first international contest in South Africa. Filmmakers will be asked to submit a short film of no more than 3 minutes using the same four-line script. Interpretations is a short film contest, an initiative from USA based YOMYOMF Foundation. With the support of our sponsors, our winners will get the opportunity to direct a Snake Nation produced project under the mentorship of US industry filmmakers.

Program Description
So with this challenge in mind, Snake Nation, YOMYOMF Foundation and the Cape Town International Film Market and Festival are launching the Interpretations in South Africa, a short film initiative to encourage aspiring South African filmmakers to develop their own original and unique voice. All participants will create a short film using the same four-line original script. The point of this exercise will be to encourage filmmakers to find their own take on the material and to be as creative with it as they can. The script will be broad and fluid enough so that one director could craft a comedy from it, another a stylish music video, another an action film, another an avant-garde work of animation and so on.

Once the films are submitted, a distinguished panel of judges from both the studio and independent filmmaking worlds will review the submissions and narrow them down to fifteen semi-finalists. From those fifteen, three finalists/winners will be selected—two decided by the judges and one by online audience voting.

The winning filmmakers will have an opportunity to work on a full production with Snake Nation team at GSU under the mentorship of industry professionals. Snake Nation, YOMYOMF Foundation and CTIFMF will also make an attempt to introduce promising filmmakers, whether they are a finalist or not, to appropriate industry mentors to help create more focused opportunities for growth and networking.

YOMYOMF Foundation founder/Director Justin Lin expressed that "It's been amazing to experience the depth of the talent in the Asian American community here in the U.S. through the previous Interpretations initiatives and it's exciting to see it expand to southern Africa. I look forward to seeing what these filmmakers on the other side of the world create and have no doubt we will be as equally successful in finding unique and talented voices."

Frequently Asked Questions
A Filmmaking Initiative to Find the Next Generation of talented Filmmakers Most questions you may have about INTERPRETATIONS should be answered below so please read carefully. If you still have questions, you can reach us at the email address at the bottom of this page. Download the official rules here.
CAN MY FILM BE LONGER THAN 3 MINUTES?

No. If your film exceeds three minutes, your submission will be disqualified. If your film includes credits, they must fit within the allotted three minutes. Once you submit your application, we will review it to make sure it fits all of our submission criteria, so you should expect a delay before it is posted onto the site. Please do not contact us because your submission has not gone live right away, we will do our best to get them posted asap.

CAN I CHANGE THE ORDER OF THE LINES IN THE SCRIPT OR ADD ADDITIONAL LINES?

No. Your submission will be disqualified if you do this.

Where can I view past video submissions?

WHAT SHOULD I DO IF I HAVE PROBLEMS UPLOADING MY FILM OR MY PROFILE INFORMATION?

You will not be uploading your film directly to our website. You must upload it to your personal YouTube or Vimeo account first and cut and paste the URL in the required field provided on the submission page and manually fill out the other required information. Your video will be automatically transferred to our website once this is done and you hit "Submit". Please read and follow the submission instructions carefully. If you continue to have problems, drop us a message specifying the nature of your problem. We'll do our best to address it asap.

CAN I SUBMIT A NEWER CUT OF MY FILM AFTER I'VE ALREADY SUBMITTED AN EARLIER CUT?

No. Make sure the version of the film you upload is the one you really want to submit.

WHEN IS THE SUBMISSION DEADLINE AND IS THERE AN ENTRY FEE?

You can submit your film electronically starting July 2nd, 2018. The deadline is 11:59 PM (PST) on August 31, 2018. There is NO entry fee 'cause that's how we roll'.

WHAT HAPPENS IF MY CONTACT INFORMATION CHANGES AFTER I'VE SUBMITTED MY FILM?

You will be able to update any of your information via your profile page at any time.

ARE THERE ANY RESTRICTIONS ON WHAT KIND OF FILM I CAN MAKE?

Obviously you will need to abide by any applicable rules/laws (see the Film Submission Guidelines in our official rules). So, for example, you can make a fictional film about a bank robbery, but don't rob a real bank and submit it as a documentary since that would be pretty much illegal anywhere. Use your best judgement on what would be considered "appropriate"—obviously if you submit something that's porn or includes scenes of animal torture or content that would be considered hate speech, your submission will be disqualified. All filmmakers will be solely responsible for the content of their work; and Snake Nation, YOMYOMF, CTIFMF and any of the entities associated with INTERPRETATIONS will not be held responsible in this regard. We will disqualify any submission that we consider "inappropriate" or violates the spirit of Snake Nation and INTERPRETATIONS.
But aside from that, as long as you use the INTERPRETATIONS script, we encourage everyone to be as creative as possible. There are no restrictions in terms of theme, story, characters or any of the creative content. You can make a drama or a comedy or stylish music video or an avant-garde piece of animation or whatever else springs from your imagination. It doesn't matter if you employ CGI to create something as slick as any Hollywood tentpole film or you shoot something gritty and raw on your camera phone. What we care about most is that the work demonstrates the filmmaker's unique voice and vision.

CAN I USE A PRE-EXISTING SONG IN MY FILM?

Only if you have legally cleared and licensed it to specifically use in your film. Whether it's a piece of music or a visible brand logo or clip from another movie, you cannot use ANY copyrighted materials that you have not received permission to use or your submission may be disqualified. To read and review the complete contest rules and regulations, click here.

HOW MANY FILMS CAN I SUBMIT?

One submission per filmmaker/director and you must be a South African resident. Also, each film may have only one designated filmmaker/director. However, feel free to acknowledge your crew in both the credits of your film and on your profile page. CAN THERE BE MORE THAN ONE WINNER FOR AN ENTRY? FOR EXAMPLE, WHAT IF I AM A PART OF A FILMMAKING TEAM AND OUR FILM WINS, WILL EVERYONE ON THE TEAM BE ALLOWED TO DIRECT OUR OWN INDIVIDUAL PROJECTS? No. While we encourage collaboration, each submission will be required to have only one designated filmmaker as the official entrant. You can enter as part of a filmmaking team, but you will need to designate one filmmaker to represent your entry.

WHAT DO THE "WINNING" FILMMAKERS GET?

There will not be a single winner selected. Instead we will pick three finalists who will each receive an opportunity to continue onward and direct a project with Snake Nation or other other equivalent filmmakers as a mentor/producer. We will also make a concerted effort to guide our distinguished industry judges to interesting submissions regardless of whether or not they are one of the finalists.
Call for Entries - July 3rd - Sept. 15th
Submissions capped at 150
Submission Deadline - September 15th
Midnight SAST
Announce online voting - End Sept.
Finalist Announcement - Oct. 13th
Winners Announced @CTIFMF 15 Films Screened and Winners Announced @CTIFMF Saturday 13th October at 2pm
Industry meetings for 3 finalists
Oct 22-31st
GRAND WINNER GETS FILM PRODUCED BY SN x CTIFMF @GSU Creative Media Industries Institute in ATL